Back Yard
Shack
Jeep
Tuner
Live Logbook
---
My stealth 31' vertical. Just a fiberglass twist-lock pole with 16g wire inside.
I have 5 radials with 1 grounded to the iron fence(at left). Goes up/comes down in 2 minutes so no HOA worries.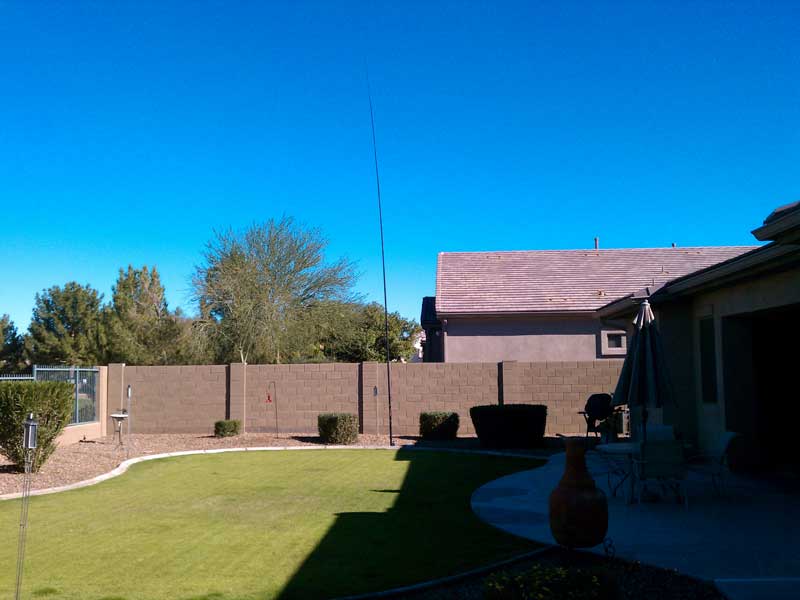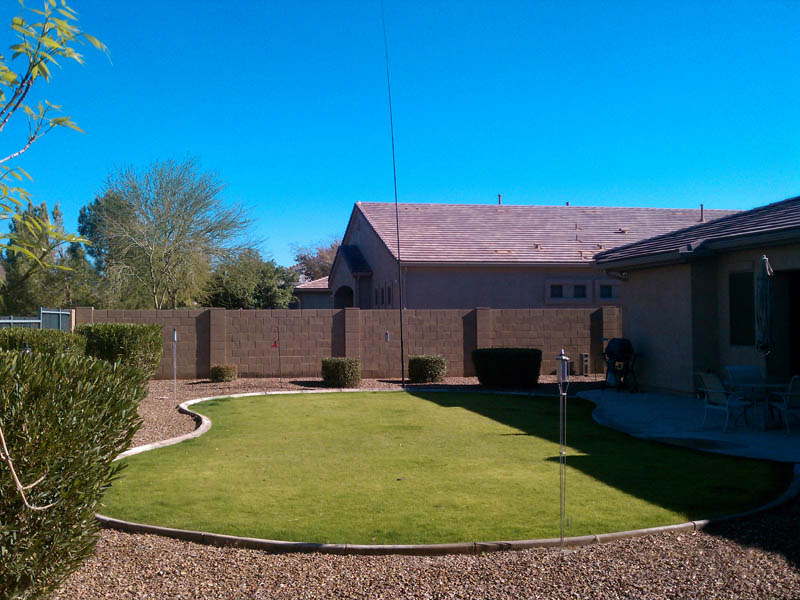 I read a few articles about how to feed the vertical for multiband and this seemed to be the best answer. Works 10-80M with my MFJ tuner.
Note: It took almost all day to pound that 8' ground rod into the soil. AZ has
caliche
(aka cement) and apparently so does my backyard.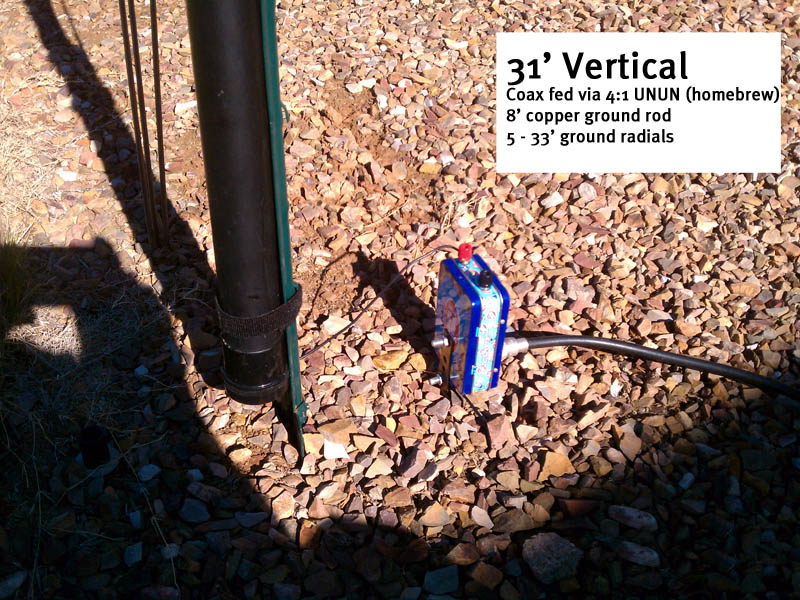 QRP
QRP in the backyard. Just the FT817, tripod mounted MP-1 and 5watts.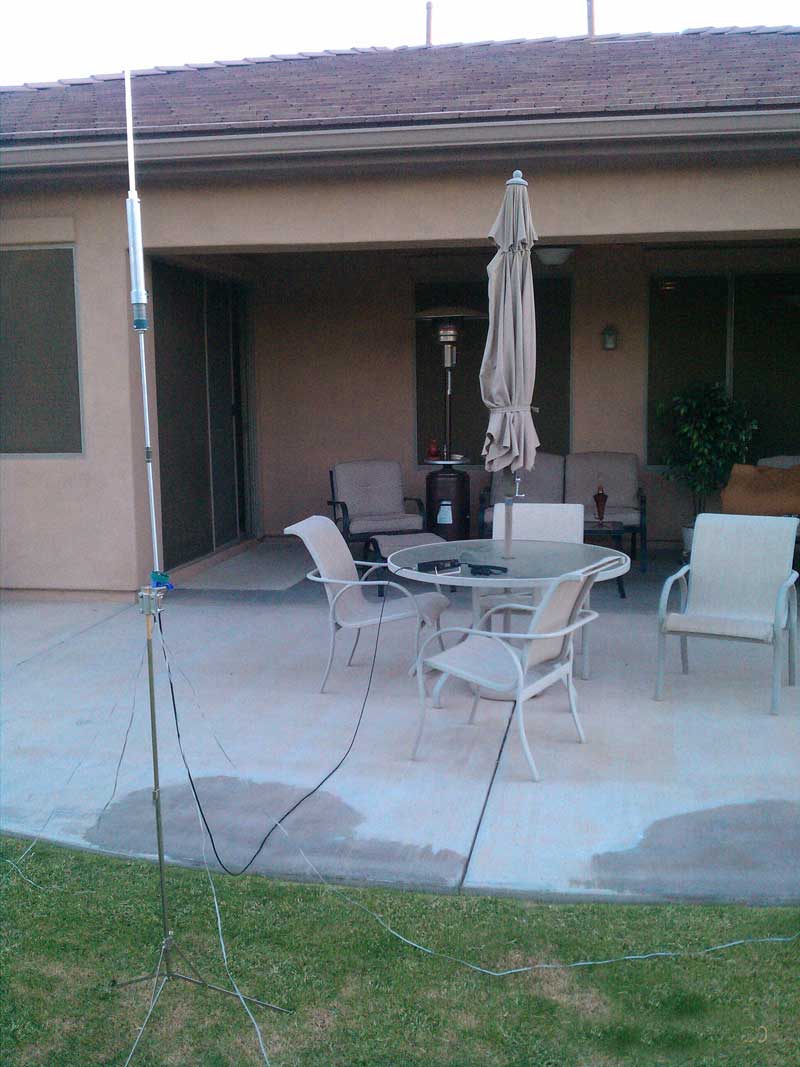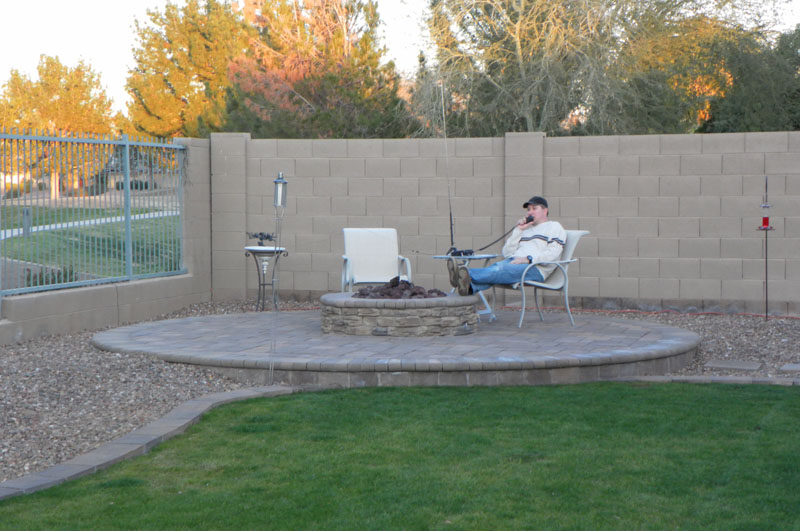 Working AO-51 Sat with my VX6R, and Arrow antenna.